Happy Valentines' Day! In celebration, we have collected a range of classroom resources and exercises on the theme on Valentines' day for Spanish, French, German, Italian, Japanese and Russian. Read below to learn more about valentines' day in other countries, and find interesting resources you could try using in class ♡
You can use the banner above to navigate the page. Best viewed in desktop browser.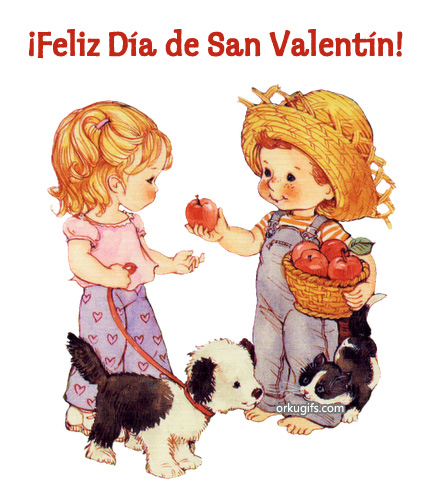 You will find more resources on our Pinterest Board Festivales y tradiciones
---
Dossier d'activités pour la Saint-Valentin
Cybermag -LA ST VALENTIN, FÊTE DES AMOUREUX (includes cards & poems)
Souris C'est Lundi Post: Savoir aimer (Florent Pagny)
SAINT VALENTIN ENTRE FILLES ! ♡
Indila -Love Story Lyrics (FR +EN)
---
Valentinstag
Englische Auswanderer nahmen den Valentinsbrauch mit in die "Neue Welt". Nach Deutschland kam dieser Brauch durch US-Soldaten nach dem Zweiten Weltkrieg. 1950 veranstaltete man in Nürnberg den ersten "Valentinsball". Damit wurde der Valentinstag dann wohl "offiziell" eingeführt.
Richtig bekannt wurde der Valentinstag im Laufe der Jahrzente aber erst mit Hilfe der vielen Werbung durch Blumenläden und Floristen :-)
---
People of Italy see Valentine's Day as a holiday imported from US, just like Halloween and Mother's Day. For the love and lovers country of Italy, the major day for celebration of love is il giorno della festa degli innamorati. As lovers' exclusively celebrate this day family members and friends do not exchange gifts.
---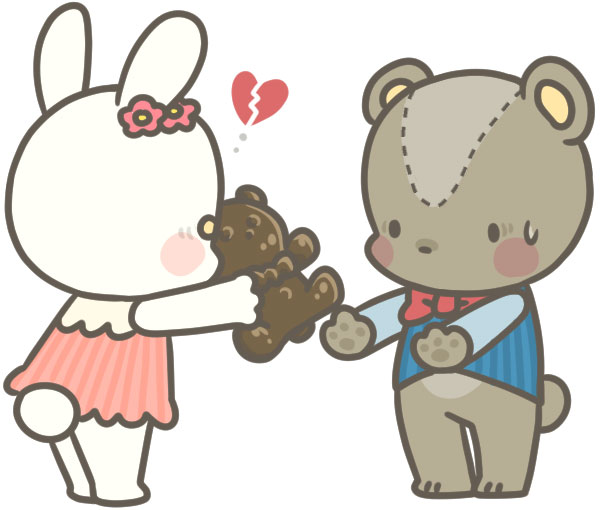 On February 14, girls give chocolates to the boy they like. However, this can also be an exchange between classmates and friends (ともチョコ) They will usually put much more effort into chocolates for their boyfriend or crush -like making the chocolates by hand!
There are other kinds of chocolate too-ぎりチョコ (obligatory chocolate), and 自分チョコ (chocolate for yourself!).
チョコレートのてづくり 簡単レシピ!

3月14日: ホワイトデーがある。
On this day, men give women presents in return for the chocolates they received on Valentine's Day.
この日、男性はバレンタインデーにもらったチョコレートのお返しに、女性に贈り物をします。
Traditionally, popular White Day gifts are cookies, jewellery, white chocolate, and marshmallows.
昔から人気のホワイトデーの贈り物は、クッキー、宝石類、ホワイトチョコ、マシュマロなどです。
Sometimes the term sanbai gaeshi is used to describe the general rule that the male should return a gift that is two to three times the cost of the gift received on Valentine's Day.
ときどき、三倍返しという言葉が使われます。これは、男性はバレンタインデーでもらった贈り物の2倍から3倍の値段の贈り物をお返しするべきだという一般的なルールを表現する言葉です。
---
День Свято́го Валенти́на (St. Valentine's Day) came to Russia in early 1990's and it's a relatively new holiday. Although it is not observed as a public holiday it is widely celebrated and remains one of the most popular romantic holidays in Russia.
At some schools children exchange валенти́нки (valentines) and hold special events, concerts and parties to celebrate the Valentine's Day. Ночны́е клу́бы (night clubs) arrange special parties for couples to celebrate the holiday in a very romantic way. Some shops, services and businesses in Russia create а́кции ко Дню Свято́го Валенти́на (St. Valentine's Day special offers) when they offer sales or discounts on certain services or products. In lieu of the Valentine's day the windows of the shops are decorated with hearts, flowers and many different gift items to attract the shoppers.